Welcome to Silver & Riley
At Silver & Riley, innovation and quality are at the core of everything we do. Each item is carefully crafted by our masterful artisans using premium quality materials. Our bags are designed to elevate any style profile, with rich hues and impeccable attention to detail. We prioritize using top-of-the-line materials to create our products. This is a non-negotiable for us, as we believe that quality is essential to providing you with the best possible experience.
Meet our Convertible Executive Bag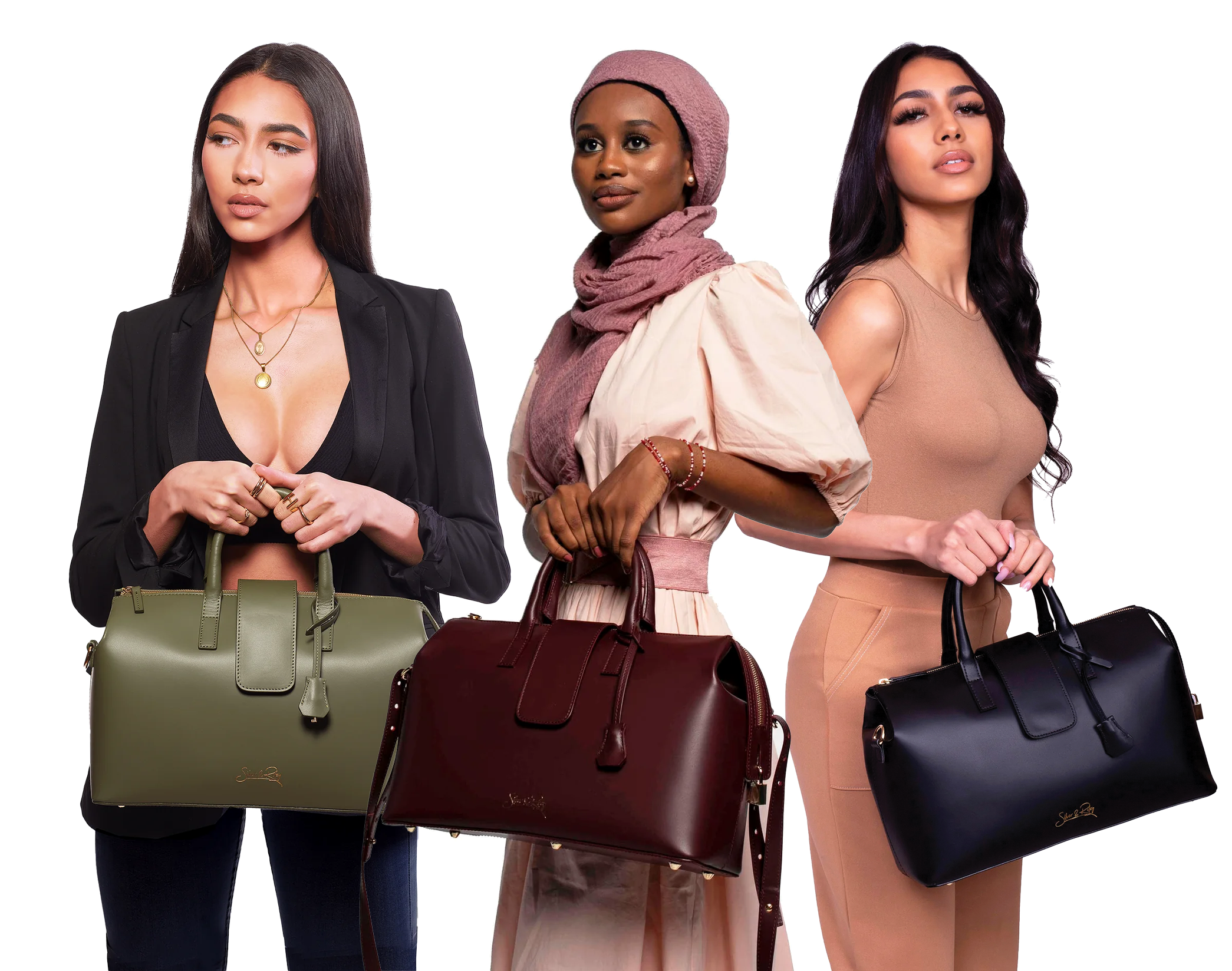 Available in 3 classic colors
The Convertible Executive Bag adds convenience, comfort and versatility to your life
We've designed the perfect bag for the modern-day woman and we are so excited to share it with you. This is the bag you've been looking for.

With its sleek, minimalistic design and premium quality materials, this bag is both stylish and functional. It can be worn as a shoulder bag, handbag, crossbody bag, or as a backpack, making it incredibly versatile and perfect for the woman on-the-go.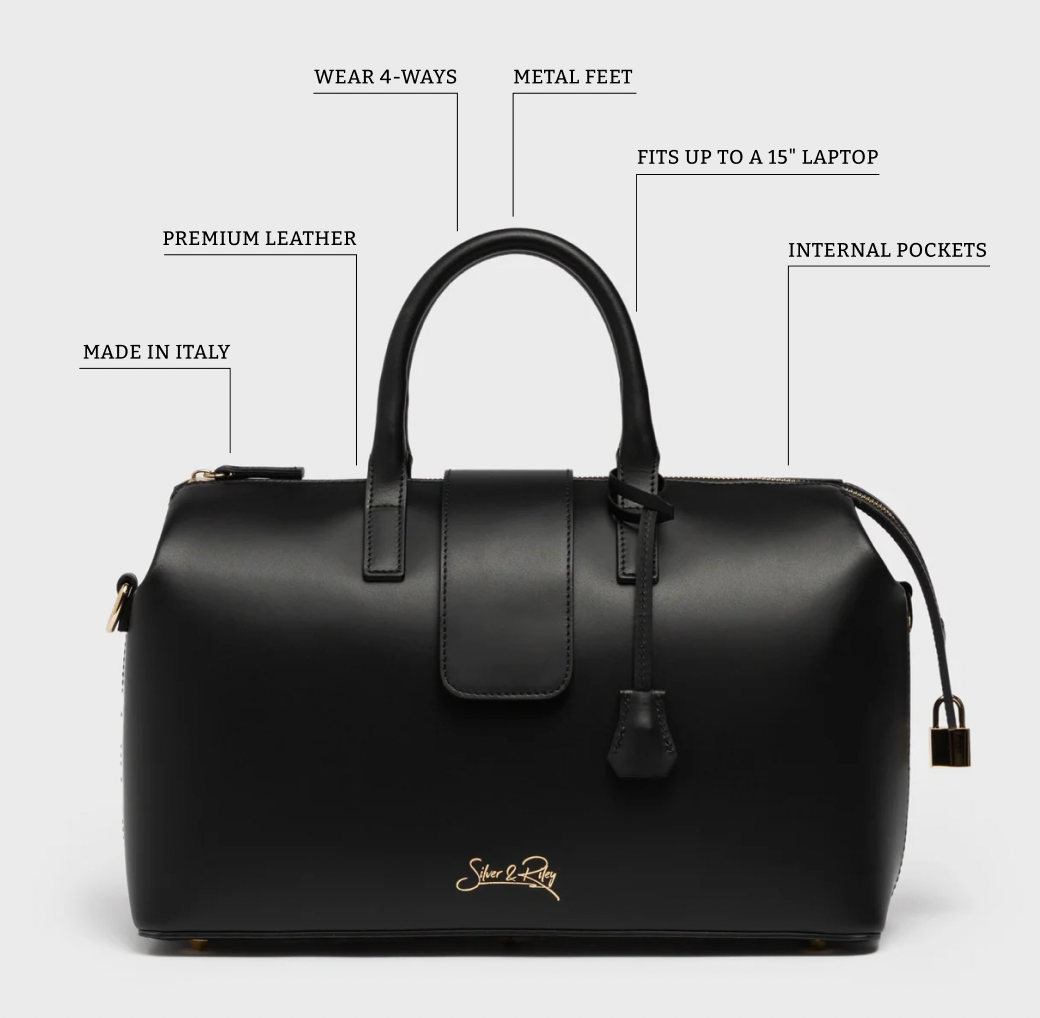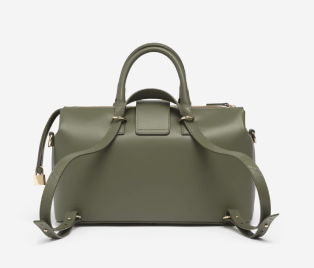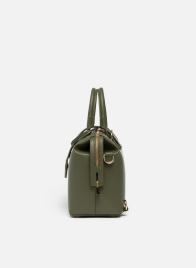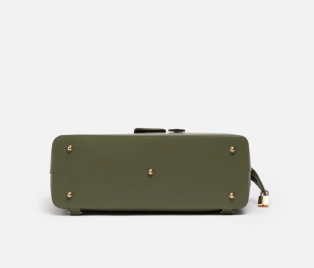 "One of the best bags you'll own. "
- FORBES MAGAZINE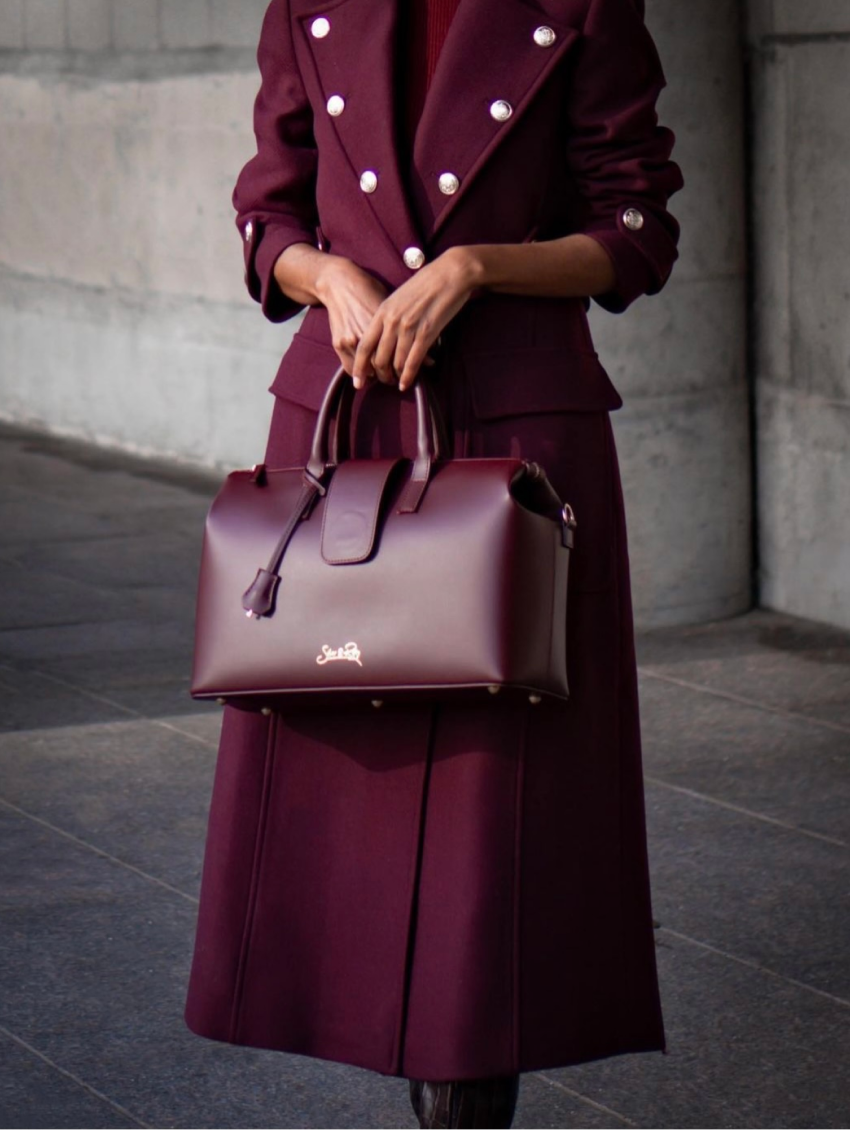 Incredibly flexible to meet your needs
The Convertible Executive Bag is designed to add convenience and flexibility to your life. Whether you're a busy professional, jet-setting across the world, a mother on the go, or simply want to make a style statement - this bag will quickly become your go-to companion. We designed it to help moving around be more seamless all while helping you look polished and feel confident, no matter where the day takes you.
Equipped with versatile straps, a sleek construction and plenty of space (including a laptop sleeve), this is the only bag you will need throughout the day.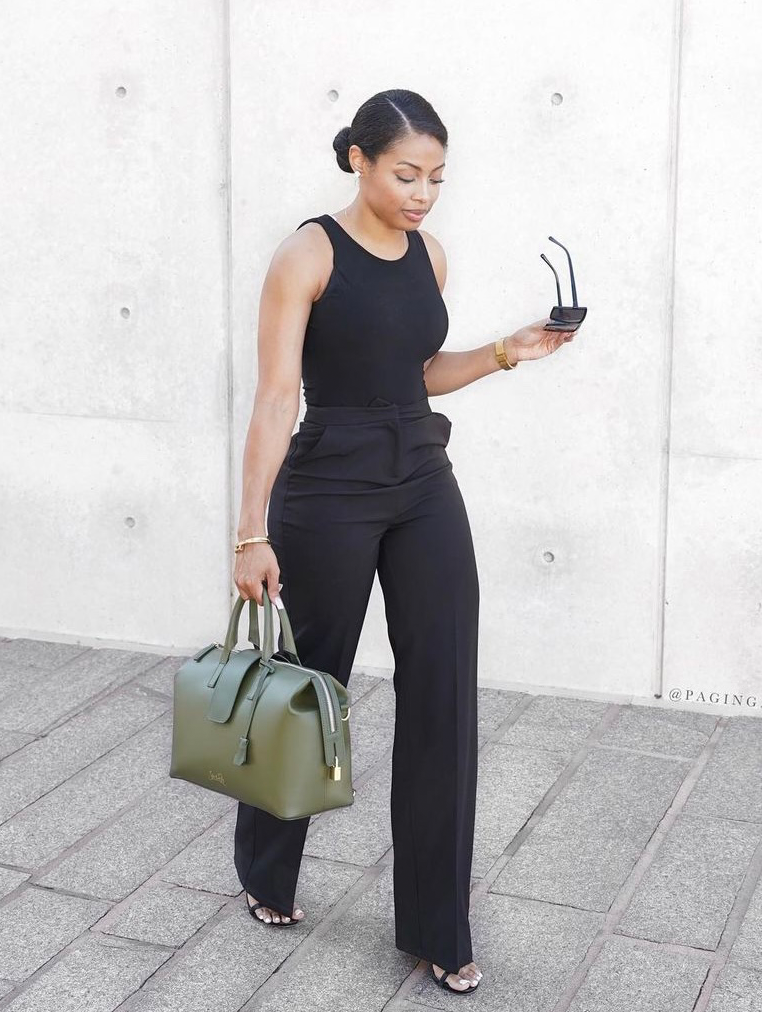 We work hard for you, so you don't have to
This all-in-one bag can be worn in 4 ways - as a top handle, a shoulder bag, a cross-body and a backpack - leaving no need for multiple bags. Wear it to work (fits up to a 15" laptop), to that business meeting, out on the town or traveling across the world. We know you already have a lot to juggle, and your bag shouldn't complicate your life. So we created a bag that provides you with options, so you can choose the one that is right for you.

We also equipped it with features such as lots of internal pockets, multiple internal compartments and metal feet to keep your leather off the ground, so your investment stays protected and long-lasting.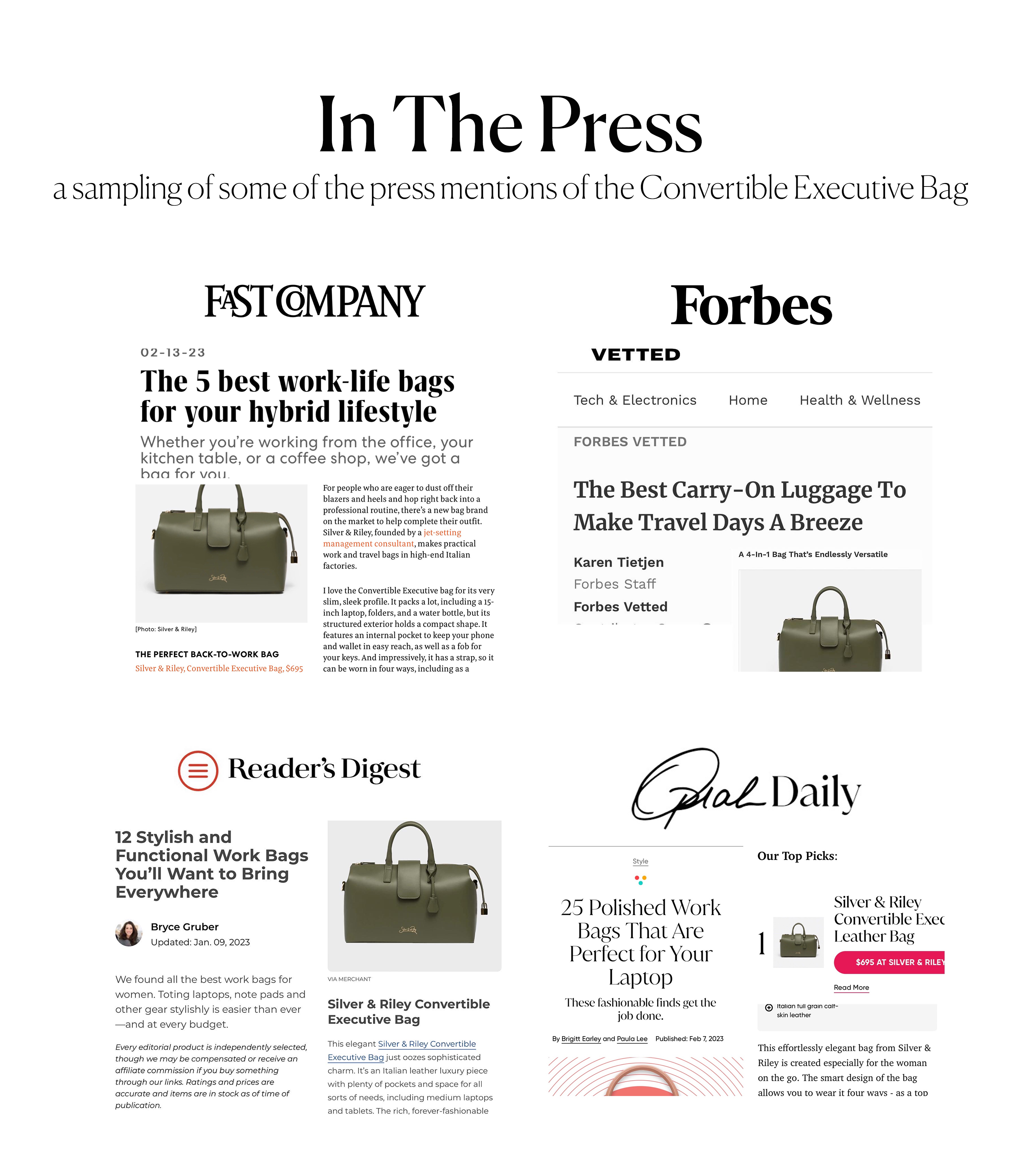 Loved by women from various walks of life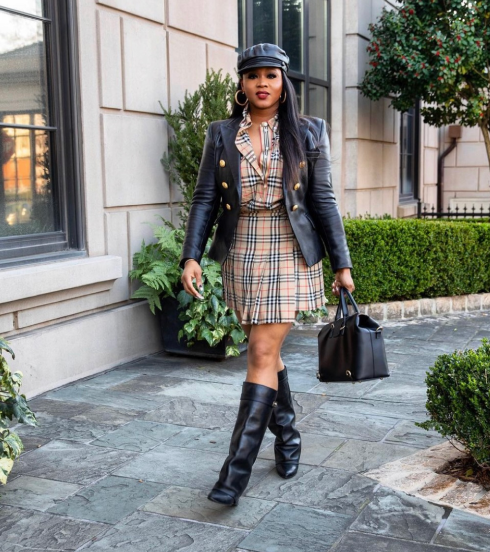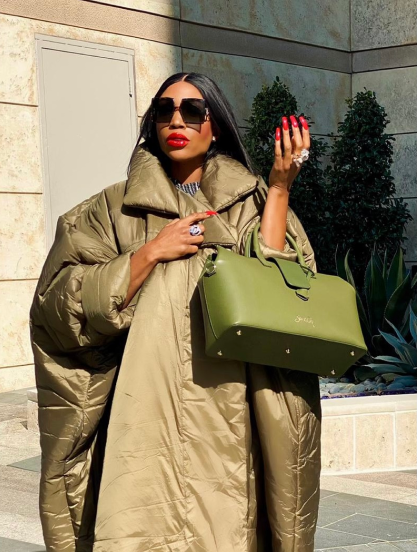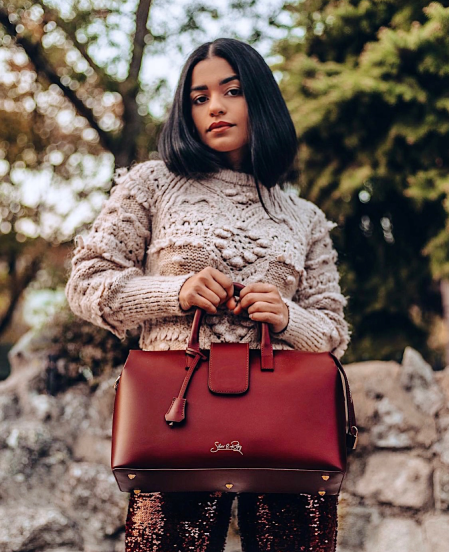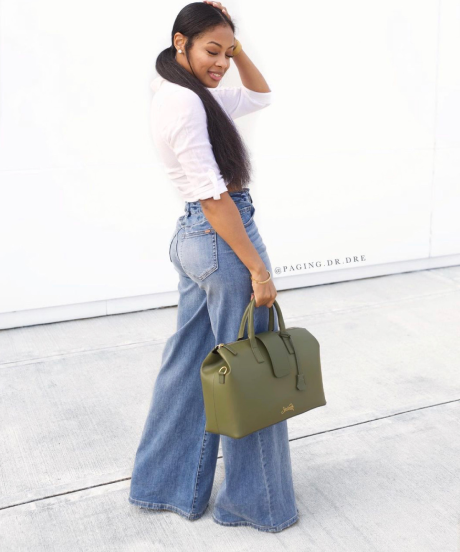 The perfect marriage of style & function, because you deserve nothing less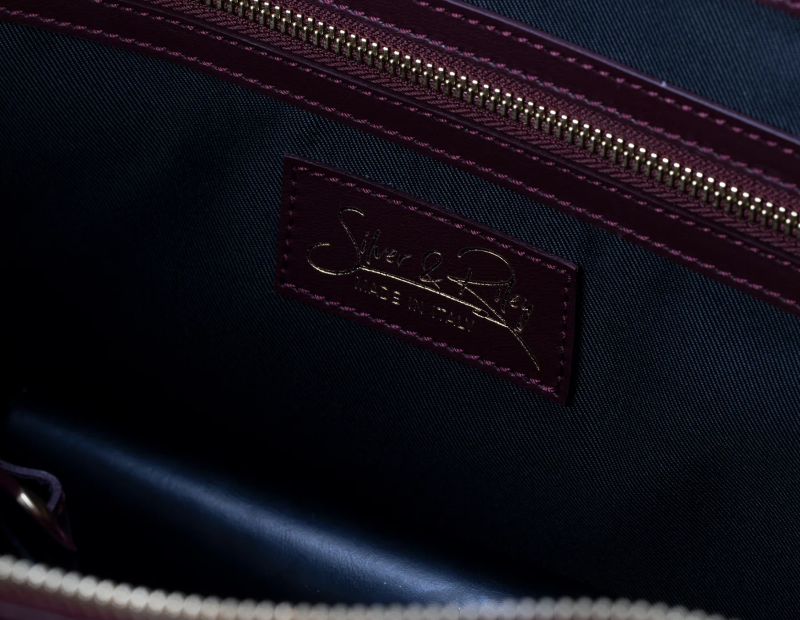 Full-grain calfskin leather
We crafted this bag from premium full grain calfskin leather, which is both durable and sustainable.
Calfskin leather is known for its softness, durability, and flexibility. It is also more lightweight and pliable than some other types of leather, such as cowhide.
Calfskin has a smoother surface and a more consistent texture than other leathers, hereby giving your bag the upscale and sophisticated look we were aiming for.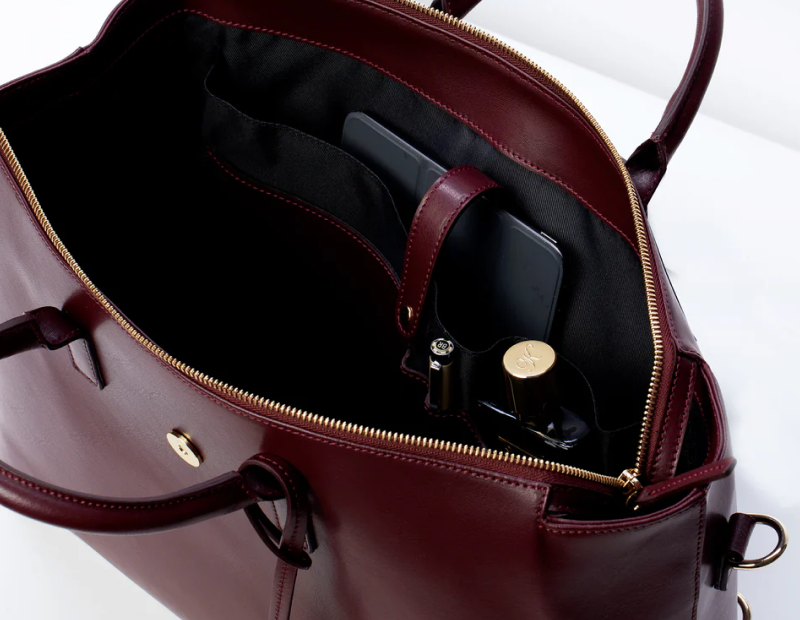 Spacious interior
Like you, we often have a lot to carry around throughout the day. Hence we designed this bag to fit... a lot. It is designed to fit a 15" laptop, along with all of your other daily essentials, such as notebooks, chargers, change of shoes and even a water bottle.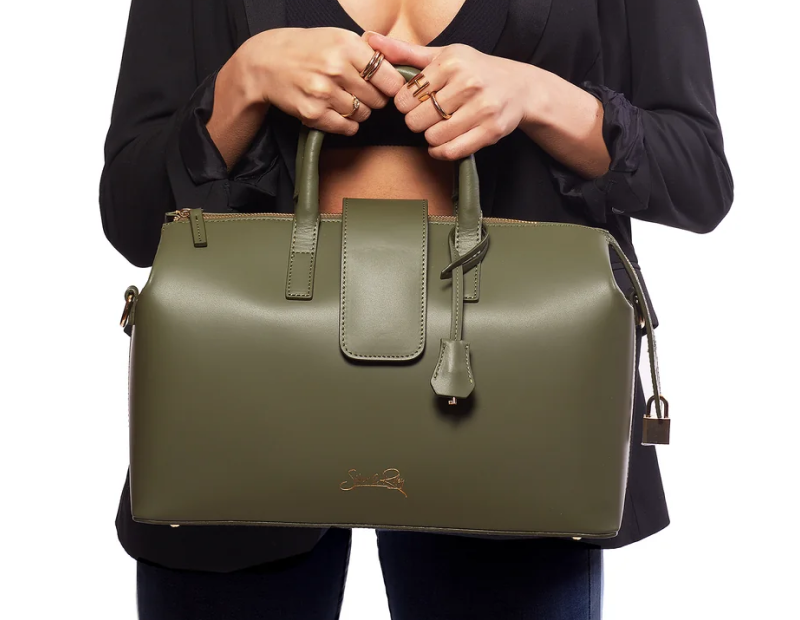 Sleek design
Your bag should do a lot without screaming for attention. Hence, we designed this bag with a sleek, minimalistic look that we think will elevate your style profile and keep you feeling great and confident. It also transitions well between occasions - from work to afterwork events, no need to switch bags. We've got you covered!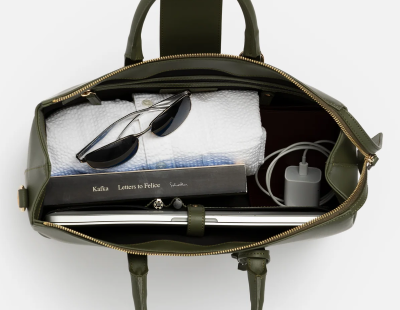 Multiple compartments
We know how hectic the day can get, so we do our best to keep your things organized for easy access. Your laptop can stay secure in the laptop sleeve while leaving you with ample room in the main compartment to carry your other valuables. Then we have 2 large pockets on both sides for your makeup, chargers, wallets and more. Then two additional pockets for carrying cash, a small cardholder, or whatever you need. Finally, pen slots and a key holder, so everything stays in place.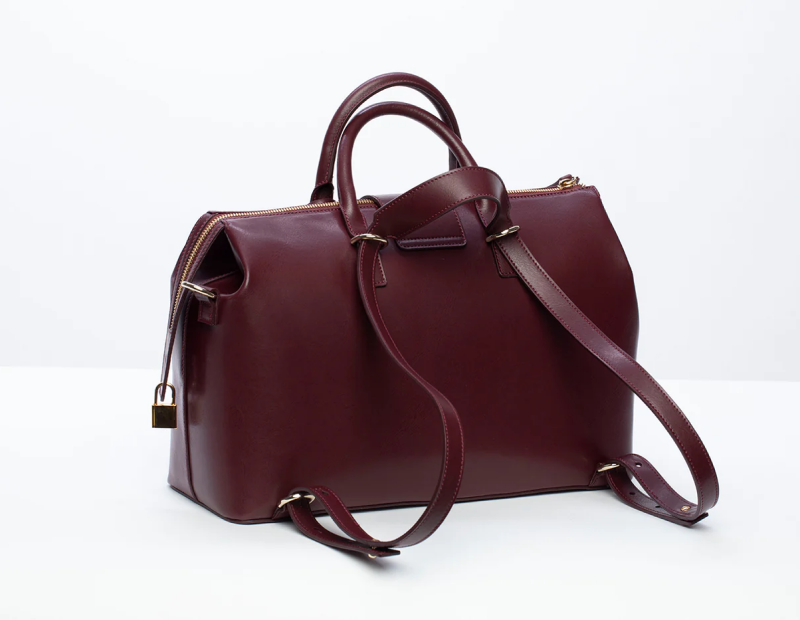 Convertible straps
It's important to have options so you can wear your bag in the way that's best convenient for your lifestyle. Want that chic elegant look? No problem! Rock it as a top handle. Want to breeze through the day with ease? Use the ergonomically designed straps to carry it as a crossbody while balancing the weight throughout. Or, want a completely hands free experience? Then the backpack is for you. The choice is always yours!
The Convertible Executive Bag is packed with no-nonsense features designed to add convenience and comfort to your day.


Italian full grain calfskin leather
15.5"W x 10"H x 5.5"D. (all measurements in inches)
Drop handles: 5"
Removable and adjustable shoulder straps: 14.5-20"
Inside compartment pockets on both sides
Zip-around top closure with gold-toned hardware
Decorative hanging luggage tag and key
Internal lining to preserve the leather
And of course, it's Made in Italy... home of the finest in leather craftsmanship.
Your bag is designed to stand the test of time if you care for it well. Here are some tips:
Clean it occasionally with a soft, dry cloth
Protect it from direct light, heat and rain. If it becomes wet, dry it immediately with a soft cloth
Avoid damaging the interior with liquid cream, hand sanitizers, makeup and perfumes
When not in use, fill it with tissue paper to help maintain its shape and absorb humidity
Store in the provided dust bag
Try to avoid carrying things that are too heavy that may affect the shape of the bag
Avoid overstuffing your bag as that might damage your zipper.

Wear it as a shoulder bag, top handle, crossbody, or as a backpack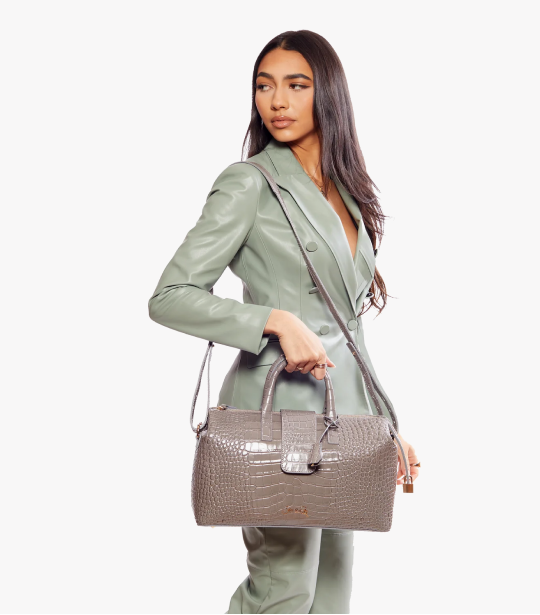 1
Shoulder bag
When you're on the move, you need a bag that can work for you. The ergonomically designed straps help you balance the weight and pressure so you can carry it on your shoulders with ease.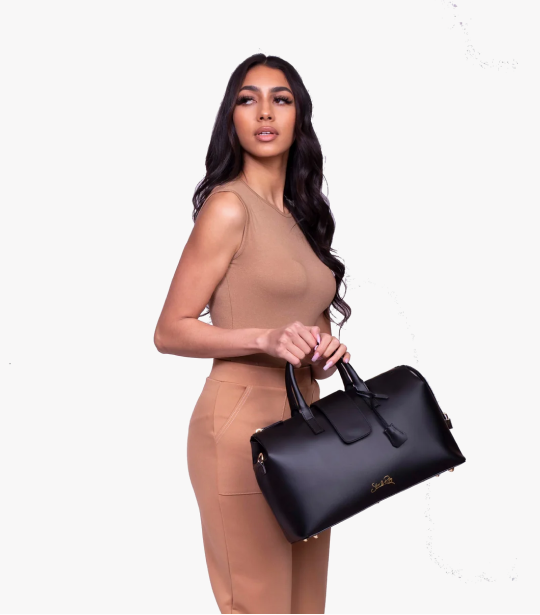 2
Top handle
Heading to a business meeting and want to make a strong first impression? Check ✔️. Or trapezing through fashion week and want to look as sleek and chic as possible while carrying everything you need? Check ✔️. Carrying your bag as a top handle adds that instant elevated polish to your look.
3
Crossbody
Want to really go for balance and ease? Carry it as a crossbody. The straps go to work for you, so you don't have to. And the weight of the bag is more seamlessly distributed, so you can run to catch that train without worrying about lugging your bag.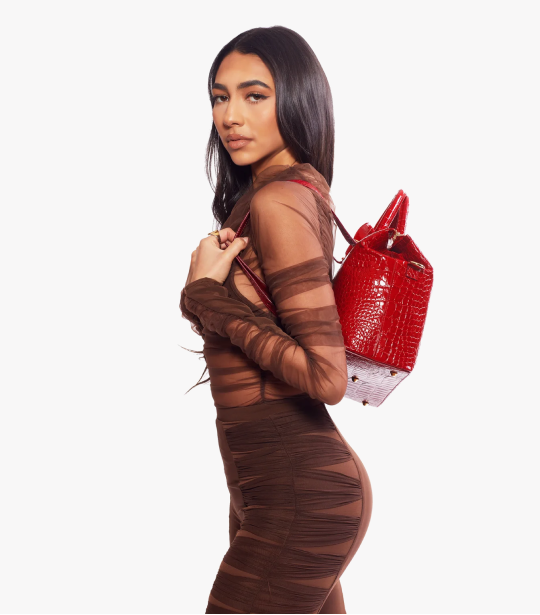 4
Backpack
The Convertible Executive Bag lives up to it's name and can be seamlessly converted into a sophisticated backpack for when you need to keep your hands free. This innovative design helps you achieve a seamless transformation from professional to relaxed elegance.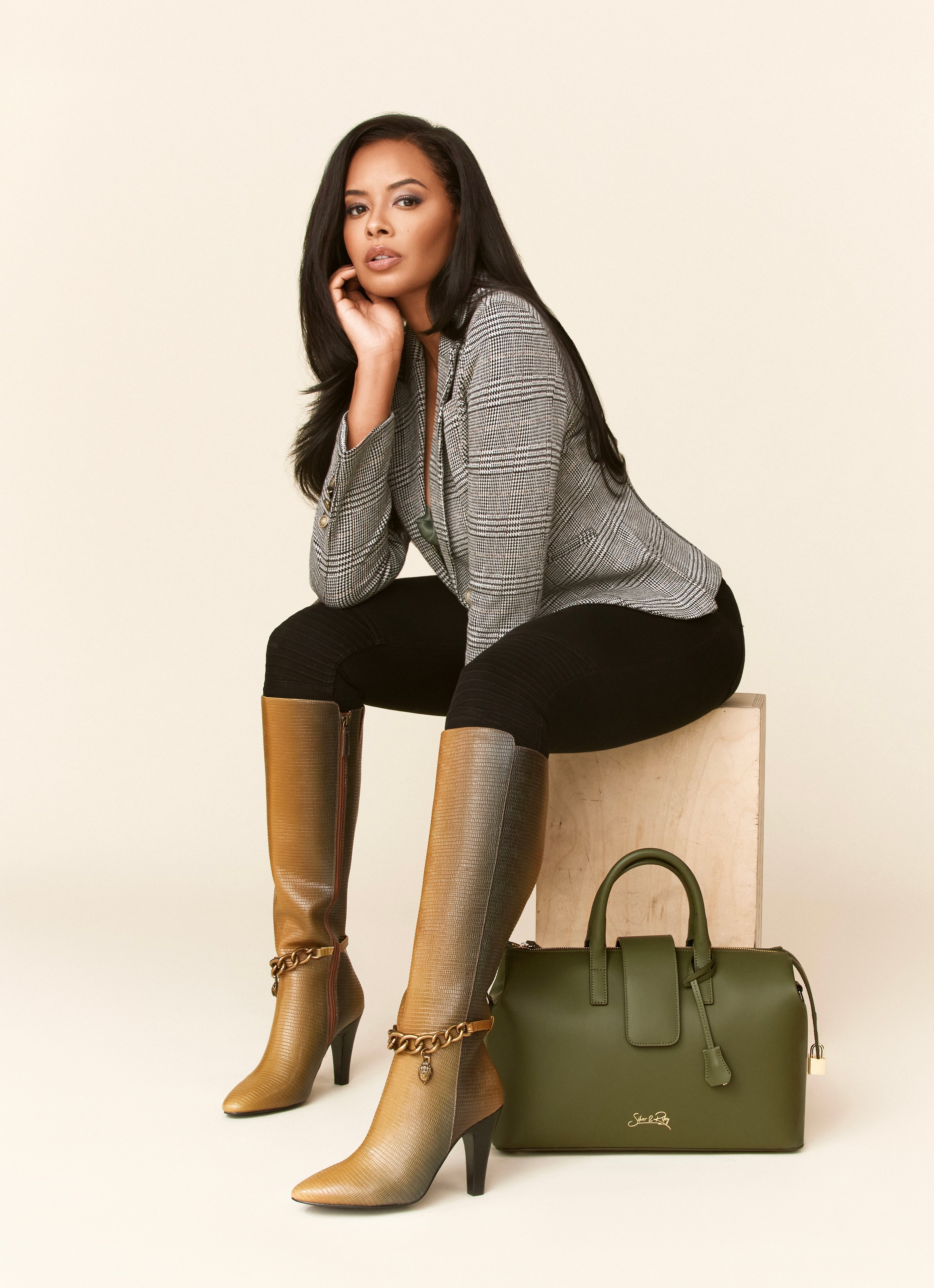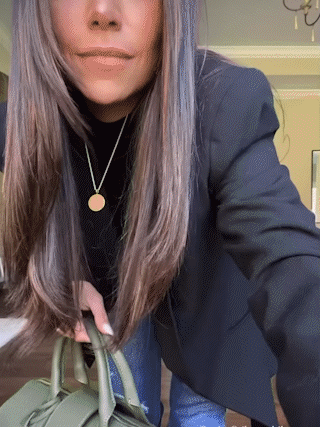 Customer Testimonials

The best bag
This bag simplifies my life and does everything they said it would do. And it's so beautiful!!!! I can't wait till the other colors come back, Im getting them in every color

Great Bag
My husband bought one for me.. in return, I bought one for my mom and mother in law! We all love them. The handwritten note is so kind and thoughtful! Gotta support each other! God Bless

All that & more
I've always been loyal to certain brands, but once I laid eyes on the colors Silver & Riley offered I had to break free & now I'll never look back. High quality, beautiful & top notch customer service for the WIN!

Best stylish work bag
Love this bag and receive so many compliments at work. Fits my laptop, small lunch bag and other work essentials for work at the hospital.
Bolanle Fagbemi
03/25/2023

So Versatile!
Bought this bag at The Black Fashion Movement! It's a great bag! I love how it converts to a backpack but I can also wear it to work or when I go out. It has kept its shape and the leather is soft. It's definitely my go to bag when I travel as well. In addition to that, the hunter green color is absolutely beautiful.

5 Stars Isn't Enough!
I absolutely love this bag and is my go to especially for work! It's a perfect size for my commute and I love that I can fit so much! From my laptop to everyday essentials. It's sleek and sophisticated and I love the versatility of how I can wear it. It's like having multiple bags all in one. You need to have this bag in your life!
Rianna DeFreece
01/14/2023

Absolutely Beautiful
I simply love this bag! From its details to its design, it is amazing! The quality of the leather is beautiful and the inside is quite spacious. This bag has become my favorite executive bag.

Love It!
Picked up this bag during the NBA Allstar Weekend at The Black Fashion Movement! The bag is a statement piece. The leather is soft and smooth. The service was so good that I purchased a second Silver and Riley bag.

This is it!
This bag...the personal note...the packaging. ALL OF IT! Fantastic quality. This bag is luxurious, professional, and sleek. If you are thinking about getting this bag...DO IT! You will not be sorry.

My Go-To Bag for Work
My best friend purchased this bag for me for Christmas.I was amazed at the quality of the bag for the price. It is more durable than most of my other designer bags and absolutely beautiful. And of course the packaging was so intentional. Handwritten notes and all. I will absolutely be purchasing more. I love my Silver and Riley.
The Silver & Riley difference

Made in Italy
Full Grain that remains intact
Calf or Cowhide Leather
Leather that ages gracefully and develops a rich patina with time
All metal accessories sourced from top quality suppliers
Expert craftsmanship
Designed to be practical and functional, with ample storage and easy access pockets
Designed to be classic and sophisticated, with elegant lines and timeless silhouettes.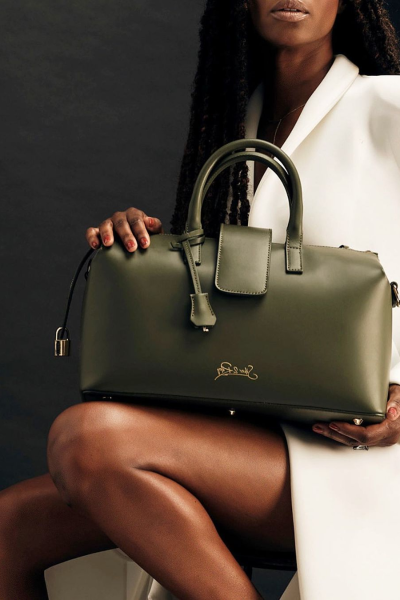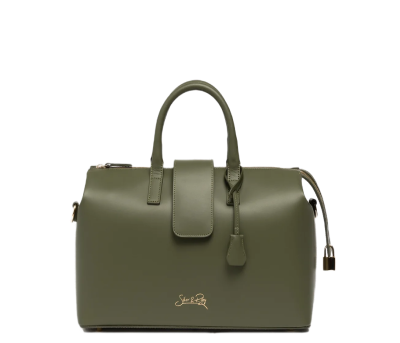 Brand Story
Silver & Riley was founded by Lola Banjo, a corporate executive who is also passionate about fashion.
She spent years climbing the corporate ladder, but always found herself feeling uninspired by the bland, generic accessories that were deemed "work-appropriate".
She longed for products that were both stylish and practical, but could never find anything that fit the bill. Frustrated by the lack of options, she decided to take matters into her own hands and create a line of accessories that would seamlessly blend form and function. Thus, Silver & Riley was born. Today, Lola and her team are dedicated to creating premium quality products that elevate your style while adding convenience and comfort to your life.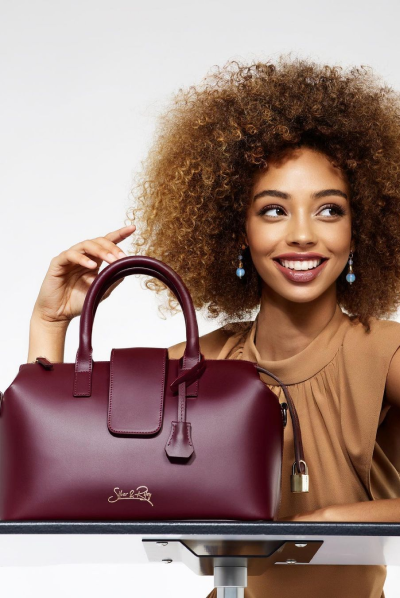 Buy 1, Give 5:
Empowering Women
We award 5% of all sales to women entrepreneurs both domestically and in emerging economies.
The Buy 1, Give 5 program is our hallmark program that supports women entrepreneurs through the issuance of micro-grants to help start, grow and scale their businesses.
Starting a business, particularly one requiring significant capital, can be challenging. Women, especially those from underrepresented minority groups, may face steeper startup costs due to economic and income inequalities, often limiting their growth potential. We know this well because we faced similar challenges, hence why this program is imperative.
Through our Buy 1, Give 5 program, we seek to assist women entrepreneurs across various industries fund their dreams. 5% of all sales are allocated to this fund and awarded to women entrepreneurs bi-annually. We started this program right at launch, so it grows as we grow.
You can feel great knowing that not only are you purchasing a quality product, you're also helping potentially close the opportunity gap for underrepresented women entrepreneurs.
FAQs
What materials are used to craft the Convertible Executive Bag?
The Convertible Executive Bag is beautifully crafted from premium smooth calf leather. All supporting materials such as metal parts and threads are sourced from top-tier suppliers.
What size laptops can fit in the laptop sleeve?
A 13" laptop can fit into the sleeve (most standard issue work laptops are that size). If you have a larger laptop (up to 15"), simply carry it in the middle compartment.
How do I care for my Convertible Executive Bag?
This bag is handcrafted with a luxurious skin and carefully selected materials. The leather is natural and unique, hence occasional tone variations may occur. Please follow care instructions for a longer product life.
Clean with a soft, dry cloth
Protect from direct light, heat and rain. If bag becomes wet, dry it immediately with a soft cloth
Avoid damaging the interior of the bag with liquid cream, hand sanitizers, makeup and perfumes
When not in use, fill the bag with tissue paper to help maintain its shape and absorb humidity
Store in the provided dust bag
Do not carry heavy products that may affect the shape of the bag
Made in Italy.
What is your return policy?
Sorry to hear it didn't work out. If you would like to request a return, please send an email to refunds@silverandriley.com with your email address and order number. Once you have submitted your request, a return authorization and domestic shipping label will be sent to you within 72 hours with return instructions. Please do not ship your return back without this authorization, as it will not be processed.
Merchandise must be unused and sent back in the original packaging to qualify for a refund.
All refund requests must be submitted within 7 days of receipt, or your request will be rejected.
Original shipping costs are non–refundable, and in case of free shipping, a $20 original shipping fee will be deducted from the return amount. If you opt to use our return label, we will deduct a return shipping fee at cost. Finally, 5% of the original total cost will be deducted from the refund amount (this covers payment processing fees which unfortunately, we do not get reimbursed for). We reserve the right to refuse any return on merchandise that looks in any way used or tampered with. If your return is not accepted, it will be sent back to you at your expense and a refund will not be issued. We appreciate your understanding.
Also available in MIDI and MINI sizes